originally published January 24, 2010.
I had just finished giving a talk for Blackhawk Church's  adult fellowship group, and had included a short video from Discovery Channel's Planet Earth in which one expert says, "I think we're facing the loss of half the world's frogs.'
On the way out, one of the participants asked me:  "So, exactly what is killing the frogs?"
It happens that I had just run across an article on this very topic two or three days ago.  Richard Black, BBC Environment Correspondent, was commenting on a world-wide precipitous decline in amphibians of all kinds (think frogs, salamanders, etc) in a post he called 'The Attack of the Killer Everything":
Now we know that there are two prime movers in the ongoing amphibian massacre. One is the fungal disease chytridiomycosis; the other is… everything.
"Everything?" Surely not?
Well… yes, everything – or pretty much, anyway.
While the chytrid fungus has blown whole populations away single-handedly in a season's shooting spree, many species undergo a slow, inexorable decline more akin to starvation or an ancient torture; squeezed into corners by the expanding human habitat, poisoned by farmland chemicals, eaten by bigger invasive neighbours, hunted for meat, stressed by temperature rise and stalked by viruses – or any combination of the above.
And while the problems of bees are no longer in the news much, Black reminds us that "colony collapse disorder" has  not disappeared:
…about five years ago, commercial beekeepers in the US began reporting total wipe-outs of hives on a scale not documented before, leading to the term colony collapse disorder (CCD).
Since then, the phenomenon has been noted across much of Europe, with indications that it's gone further afield – to Brazil, to Taiwan.
There's some doubt as to whether CCD exists as something new or whether it's just an extreme form of a hive decline that's usually more gradual. Whatever the realities of that, it's clear that wild bee populations are also declining at serious rates, both Apis mellifera and other species such as bumblebees.
Using a medical analogy, Black suggests that the problems of the bees and the amphibians may not be solveable.  If either decline involved a single factor, we could probably figure out how to deal with it – like a patient suffering from a broken leg or a single flu virus.  But these populations are suffering from causes across the spectrum – as when a person starts to decline in advanced old age:
…just as there is no medical treatment for old age, there is no defence against everything – nor is there ever likely to be.
Which leaves us with what conclusion to the story?
Indeed.
Does it matter, though?
One could argue that a world without frogs or bees would be aesthetically deficient. We would have lost some of the most interesting and beautiful pieces of God's creation, and we and our children and grandchildren would be immeasurably poorer for the loss.
Many fear that continued massive loss of bees would threaten all kinds of plants, including those that feed the entire human race.  This possibility is so dooms-day-ish that, though I spend plenty of time reading about and contemplating these kinds of doomsday scenarios, even I hesitate to consider the implications.  [But there's an indy movie at Sundance this week on the topic:  Colony –  be my guest and let me know what you think.]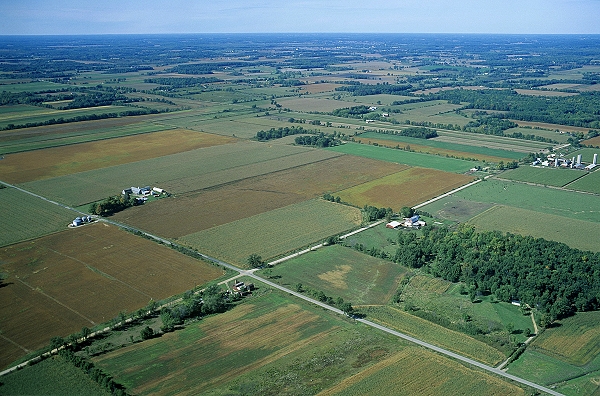 But the most important reason of all to be concerned about these developments is found in Isaiah 5:8 –
Woe to you who add house to house
and join field to field
till no space is left
and you live alone in the land.
We have so filled the earth with human civilisation and chemicals that the tiniest creatures that God put under our care can no longer survive.  I'm afraid we deserve the judgements Isaiah spells out.
What do you think?